Ladakh trip, Aug 2016
In August 2016, Focal Eye Centre was part of a multidisciplinary team from Singapore consisting of medical professionals, allied health specialists and non-medical volunteers who were invited to conduct a medical screening camp for Thiksey Monastery in Ladakh, India. Ladakh is situated in the norther part of India in the Himalayan region. This medical camp ran alongside His Holiness, the Dalai Lama's teaching seminar, Thikgon Yarchos Chenmo (Summer Higher Buddhist Council) 2016.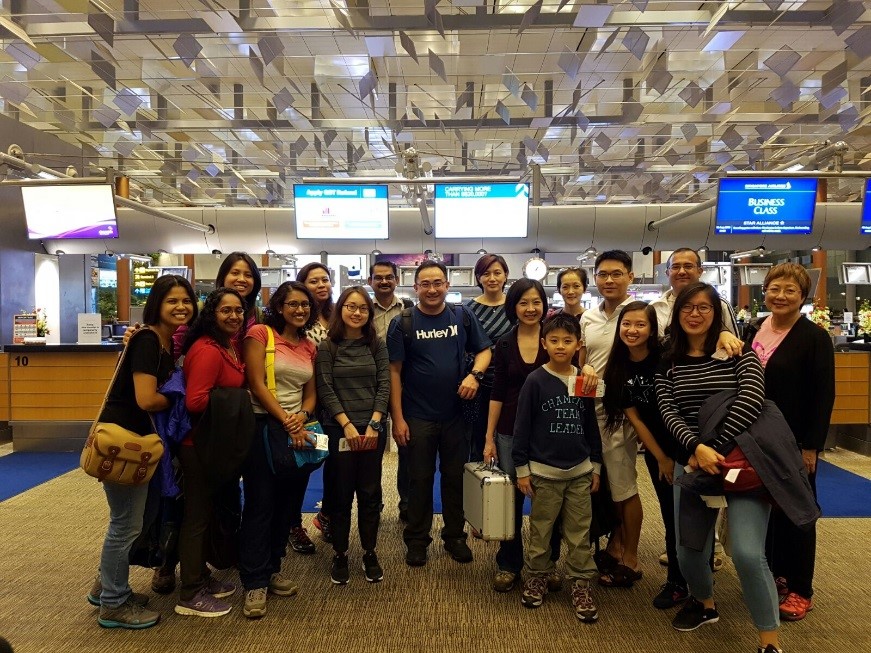 The screening was opened up to followers of the Buddhist council, villagers in the areas around Ladakh, as well as anyone who wanted to get their health checked! Various specialities of doctors took part in this screening, including breast, orthopaedics, vascular, general surgery, neurosurgery and of course, ophthalmology. Focal Eye Centre was truly honoured to be part of this voluntary mission to screen and treat eye problems in these remote mountain communities without accessible healthcare.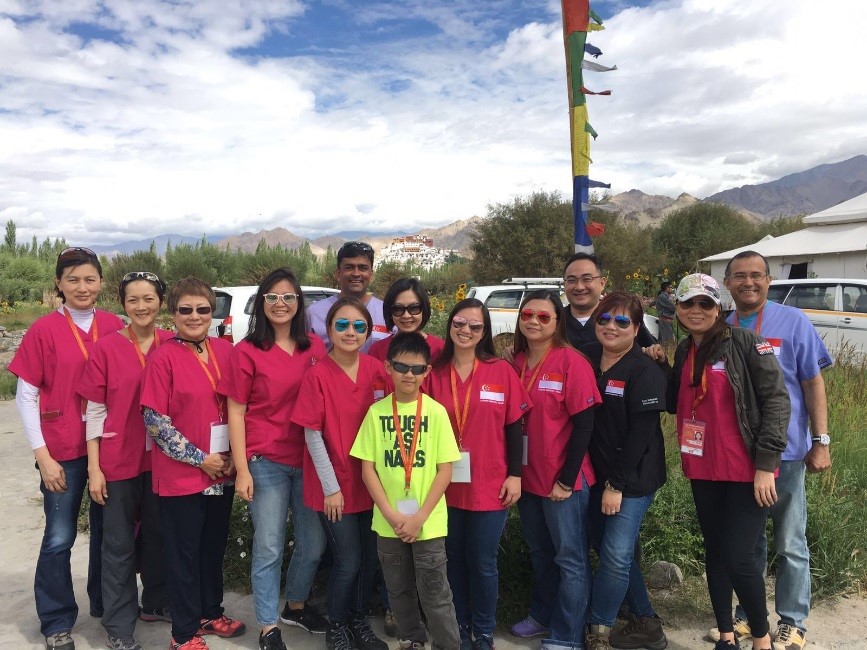 As Ladakh is situated high in the mountains at more than 9800 ft., the population of Ladakh is exposed to strong levels of ultraviolet (UV) light. Therefore, UV-related eye problems such as cataract and pterygium are common, even in the younger population.
Focal Eye Centre's goals for this eye screening were
1) Education, public awareness and preventive measures
2) Impactful eye care
We believe the most effective way to prevent vision loss is to educate the communities how to protect their eyes with basic eye care tips. A simple act of wearing sunglasses with good UV protection when outdoors can help to prevent the onset and progression of many UV-related eye conditions. We identified several patients with sight threatening conditions, and as the eye care set up was basic in Leh, Ladakh, referrals were made to tertiary eye care centres in the larger cities of Jammu and Kashmir.
Dr Zena doing a slit lamp examination to check the front part of the eye,
Dillon, our youngest volunteer this trip checking vision for a villager.

Dr Annitha (first left) and student volunteer (second left) who helped with translation.
Dr Roy Koh and nurse Sheila.
Dr Sujit Singh performing an ultrasound scan.
Nurses from Emergency Department taking blood pressure for a villager.
Perhaps the biggest highlight of the medical camp was the opportunity to meet His Holiness, the Dalai Lama. We were honoured to gain a private audience with His Holiness at his residence in Ladakh. We had a humbling and interactive session with His Holiness who gave us insightful teachings on compassion, love and the philosophy of kindness.
Ladakh, also known as the "land of high passes" is a region in the Indian states of Jammu and Kashmir that currently extends from the Kunlun mountain range to the main Great Himalayas to the south. It is inhabited by people of Indo-Aryan and Tibetan descent and also one of the most sparsely populated regions in Jammu and Kashmir. Its culture and history are closely related to that of Tibet.
The medical team was fortunate to tour the region and experience the rich cultural life of the Ladakhis. As the air is thin and oxygen levels low at 10000 ft., we were forced to move slowly and to appreciate the slower pace of life in the Himalayas. Gorgeous nature walks, mountain greenery, endless supply of cool and fresh air and the friendly faces of the Ladakhis made this mission trip truly rewarding and memorable.
It was truly a defining and uplifting experience!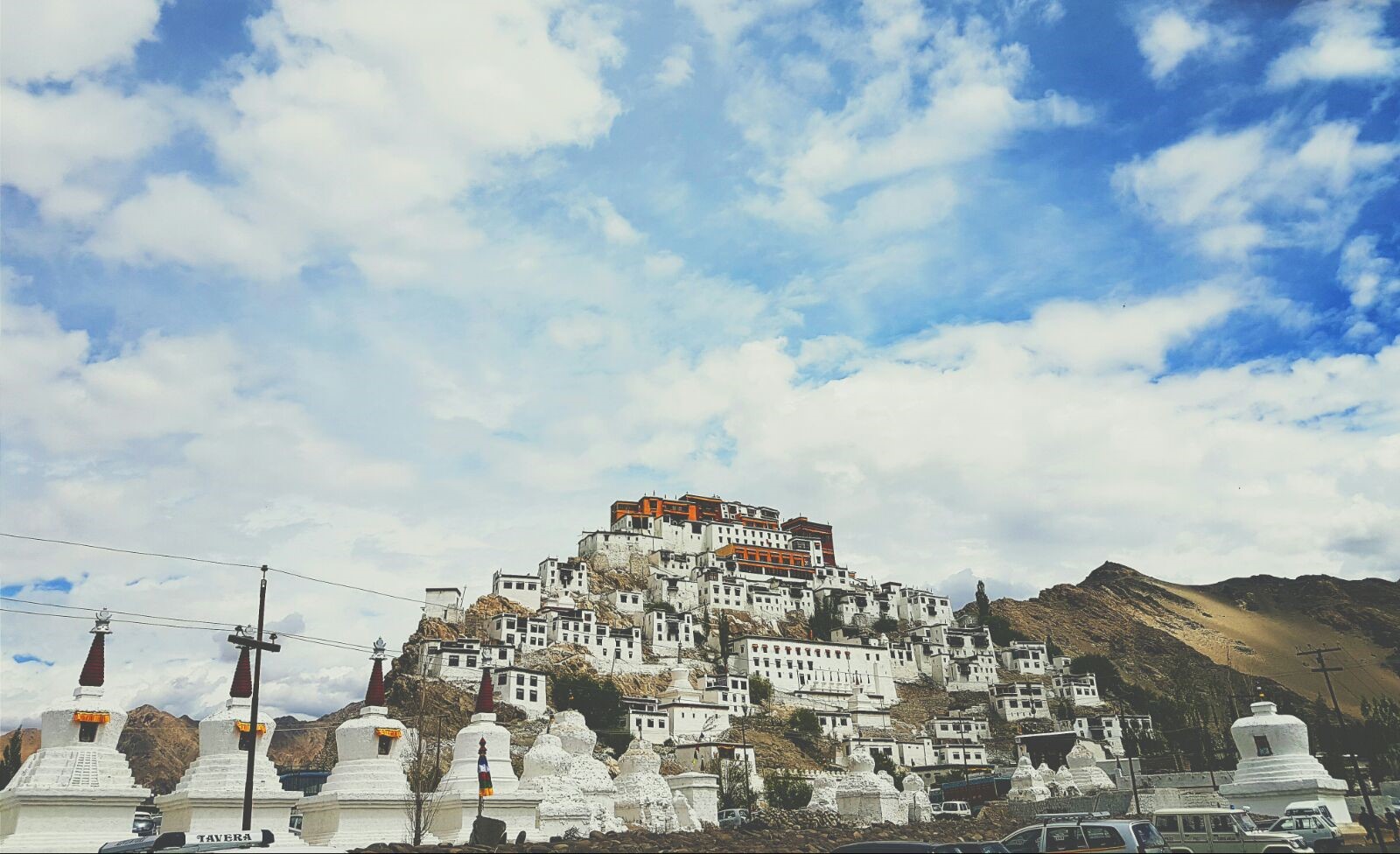 Thiksey Monastery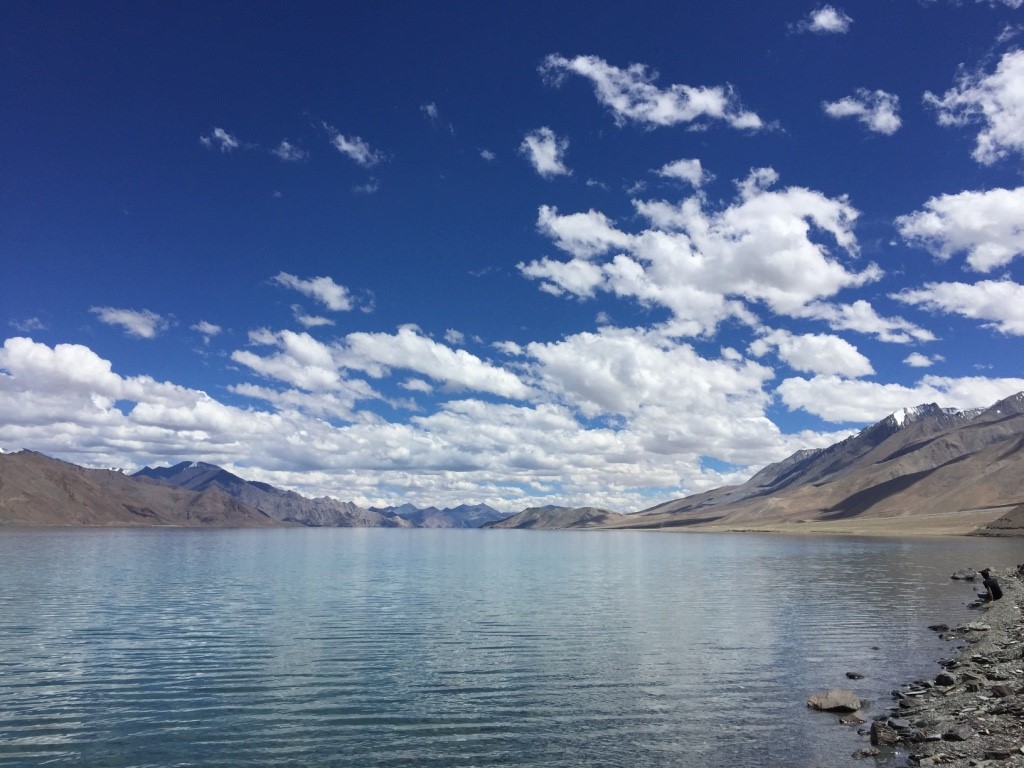 Pangong Lake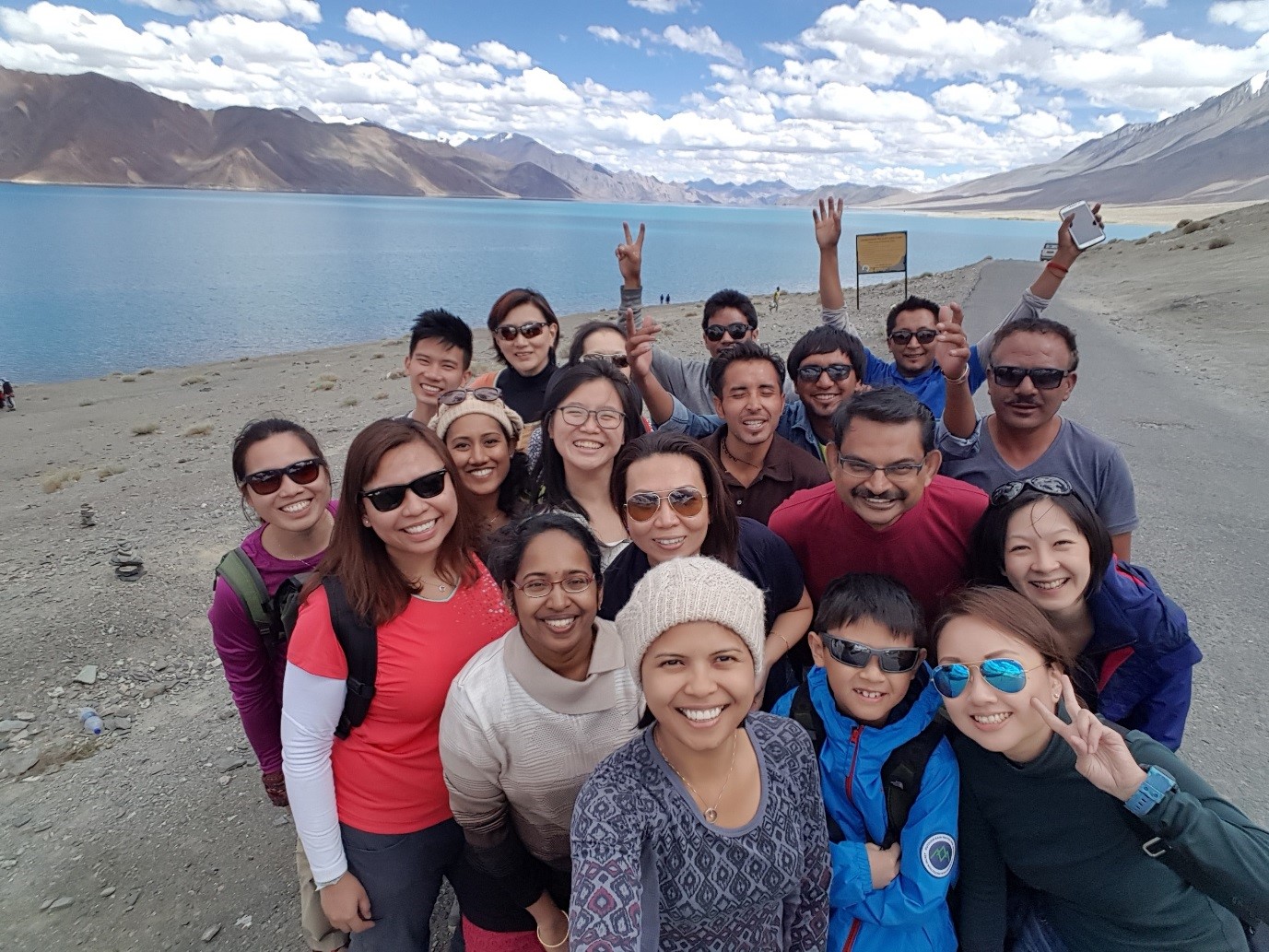 Group wefie together with our friendly guides at Pangong Lake, an endorheic lake in the Himalayas. Situated at a height of about 4,350 m (14,270 ft). It is 134 km long and extends from India to China.