What are floaters and flashes?
Floaters are small specks, "cobwebs" or clouds moving in your field of vision. Flashes of light resemble lightning streaks, or can be perceived as pinpoint bursts of light. Floaters commonly occur due to shrinkage of the vitreous gel in the eye as a person ages. Flashes result when the vitreous pulls on the retina surface, commonly from age-related shrinkage of the vitreous gel.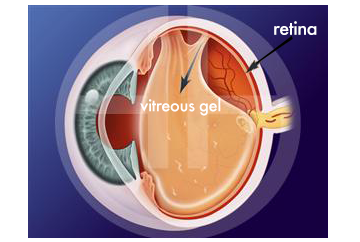 How are floaters and flashes treated?
Treatment depends on the underlying condition. Retinal tears may require eye laser treatment, while retinal detachment resulting from a long-standing untreated retinal tear may require surgery. However, most cases of floaters do not require any treatment.

While some floaters may remain in your vision, most will fade with time and become less bothersome.